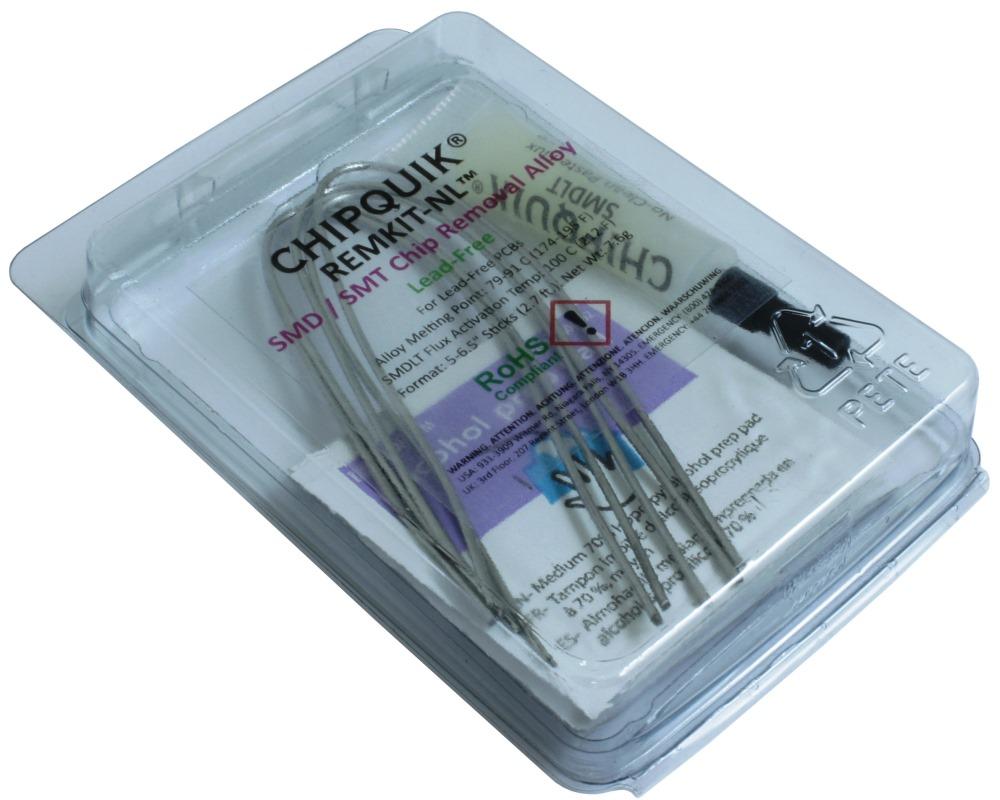 CHIPQUIK
Part Number : REMKIT-NL



Lead-Free / RoHS 3 Compliant / REACH Compliant
Why Should We Use CHIPQUIK ?
MAXMUI Company is an authorized distributor of CHIPQUIK. We are looking for a way to reduce the thousands of tons of electronic waste and care about our environment. More importantly, this is a win-win situation for our business and environment.

CHIPQUIK removal kit has an ability to tear down the broken part without extra electrical part damage caused. Also, If you need to replaced a single chip with another single chip, the CHIPQUIK removal kit will suitable for your application.
Description:
Chip Removal Alloy (Low Melting Point Alloy for SMD Removal 2.7ft, low temp flux, alcohol pads) Lead-Free.

Specifications:
Alloy Melting Point : 79-91 Celsius (174-195 F)
Packaging : qty 5 of 6.5" sticks (2.7 ft.)
Flux : SMDLT no-clean tack flux 2cc/2g Squeeze Tube
Flux Activation Temperature : 100 Celsius (212 F)

Shelf Life:
Refrigerated : > 24 months
Unrefrigerated : >24 months
Application:
Equipment for refurbishing small consumer electronics products (Circular economy)